Now Administering the COVID-19 Vaccine
Before coming in for your scheduled appointment, please download and fill out the form below.
Sign Up For Our Newsletter
Stay up to speed with our latest promotions, special deals, and announcements by signing up for our free e-newsletter.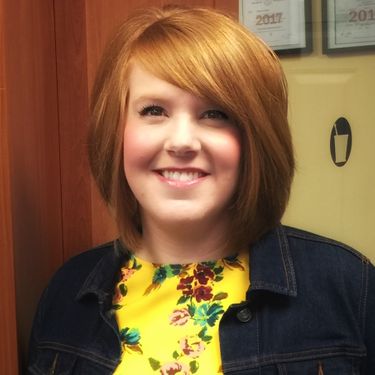 Meet Your Pharmacist
Ashley Hurley received her Doctorate in Pharmacy from Wingate University in 2007. She has dedicated her whole career to the Asheboro area.
Specialized Services:
MTM Services
Immunizations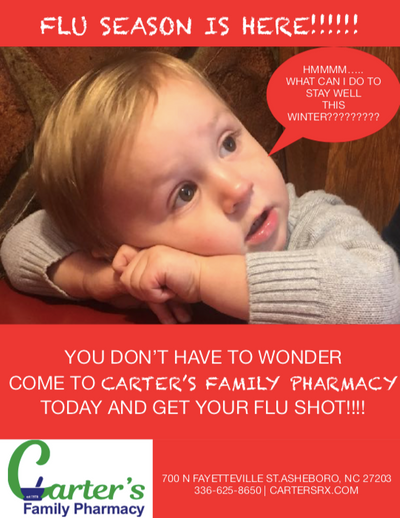 "I love Carter's Pharmacy, too! I thought that a small pharmacy would be more expensive that those chain stores; however, that had not been the case at all. Their greatest attribute is their exceedingly high level of customer service! If you have a problem, the staff there will solve it. If you have a need, they will fulfill it, & they will do it all with a smile. You just can't find a better place to assist with all of your pharmaceutical needs!" - 5 Star Review
"I recommend Carter's Family Pharmacy to all in the Asheboro/Randleman area. The staff is very professional and very friendly. They get to know you and your needs. Personal service is here. So different from the large corporate chain stores. I get calls from Carter's with reminders of upcoming refills. If I call something in, they always check my prescription list for anything that may be getting close to refill time. Pricing is excellent and quality is exceptional. They even don't mind my crazy questions. Sincerely, Carter's Family Pharmacy is the best." - 5 Star Review
"My family of six has used Carters Family Pharmacy for several years! I had a major surgery 2 years ago and this is when I discovered the true love and dedication behind the staff at Carters! This was one of the most difficult times of my life and I don't think my husband or I ever went into the store without someone asking how I was doing. They always go out of their way to make sure I am well taken care of, and go out of their way to get the medication I need if they do not have it in stock. I feel blessed to call Carters my Family's pharmacy!" - 5 Star Review